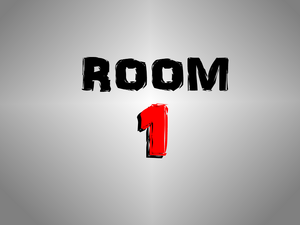 Room 1 is one of the eleven bedrooms where contestants spend the night in
Total Drama Battlegrounds
. Its original inhabitants are
Alfred
,
Anita
,
Arthur
, and
Belinda
.
As far as the roommates are concerned, they are getting along very well with one another. Thus far, no one has been eliminated, moved out, or spent time in other rooms.
Residents
Edit
Current
Arthur: Well, I guess my roommates aren't bad. Belinda is rather perceptive, though, that'll be a big threat competition-wise. Alfred... a real weirdo, I don't like him. Anita though, oh ho ho... *he grins and chuckles* She's really hot. I don't want to sound like a pervert so soon into the game, but I hope she wears a nightie at night.
Anita: Belinda's a sweetheart, and I have to admit, Arthur's rather handsome and Alfred's a cutie-pie. Though I'd still rather have Cody as my roommate. *She giggles and blushes.* Yeah, I'm a bit of a fan girl... well, actually, a big fan girl. I got loads of photos of him on my phone.
This is one of the more peaceful rooms in the contest so far.
This is one of two rooms in which the original four inhabitants are all newcomers; the other is Room 11.
This was the first room shown in Rookies vs. Veterans.
None have been eliminated to date
Ad blocker interference detected!
Wikia is a free-to-use site that makes money from advertising. We have a modified experience for viewers using ad blockers

Wikia is not accessible if you've made further modifications. Remove the custom ad blocker rule(s) and the page will load as expected.