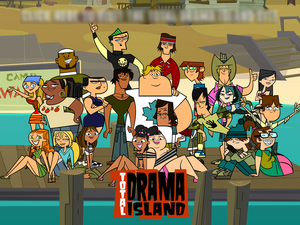 Total Drama Veterans
, or "Team Old School", is a team on
Total Drama Battlegrounds
. It consists of the 22 original campers to participate in Total Drama Island and Total Drama Comeback.
Total Drama Veterans was mainly featured as a team in Rookies vs. Veterans. Since then, Chris has aimed to always mix the veterans with the newbies, but it's unknown if he'll do New vs. Old again.
Ad blocker interference detected!
Wikia is a free-to-use site that makes money from advertising. We have a modified experience for viewers using ad blockers

Wikia is not accessible if you've made further modifications. Remove the custom ad blocker rule(s) and the page will load as expected.